ENERGY INFRASTRUCTURE CONSTRUCTION PROJECTS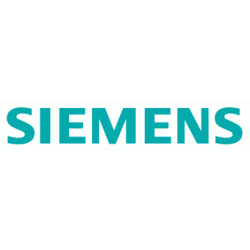 A. Siemens (K) Ltd
Siemens Kenya has been our main client in energy sector. In our partnership with Siemens, we have done large projects involving Underground electric power and Optic fibre control cable infrastructure services including all associated civil works.
Main Project
Construction of 8 km double circuit 220kV (6 X 8000m, 2500mm²) running along the south eastern border of Nairobi National Park to Embakasi KPLC substation. It includes laying of 48 core Optic Fibre Cable on both the circuits. It falls under Lot 3 of the KETRACTO project titled Mombasa-Nairobi 400kV Transmission Line (Tender No. KETRACO/1/6/09 Lot 3). It integrates a two-channel fibre optic cable linking KETRACO head office to the Submarine OFC cable at the coast. The consultant of the project is PB Power.
The purpose of the project is to transfer power from the coastal region to up-country and is expected to have a capacity of 1500MW of power. When completed, it will enable the location of thermal generators at the coast thereby cutting transportation costs incurred by in-land based diesel power producers like Aggreko. It will also help to improve power system stability and reliability.
The brief scope of the work includes but not limited to seeking permissions and authorizations from relevant authorities; trench excavation; design and construction of jointing bays, bonding Link boxes, FO cable underground termination pits; storage and transportation of cable drums; cable laying and trench backfilling with selected material which meets thermal resistivity requirements
---
TELECOMMUNICATION INFRASTRUCTURE CONSTRUCTION PROJECTS

B. TELKOM KENYA LTD (ORANGE KENYA)
I.U.S.S-Provision of OFC link in the Integrated Urban Surveillance System project for Ministry Of Metropolitan Development under Nanjing Les Information Systems. This includes civil works for provision of OFC links from Jogoo House and The Treasury to various selected buildings and traffic lights control points in Nairobi CBD and its environs.
Provision of OFC link to Cardinal Otunga Plaza to facilitate fiber based services.
Mombasa-Changamwe- Provision of civil and cabling works to facilitate OFC link between Mombasa and Changamwe Exchanges under Close Ring Phase 2 project
JOMVU- Provision of civil works to facilitate relocation of Telecom plant along Jomvu Road within Mombasa Exchange Area.
---

C. Safaricom Ltd and Ericsson Kenya Ltd
The main projects include:
1. Provision of OFC link in Safaricom's Digital City
Project under Ericsson Kenya Ltd.

It covers about 384 kilometers in Nairobi Central Business District and its Environs and is meant to link
all Safaricom sites in named region (39 sites) with fiber optic cable. In this project, a total of 16 Approved Service Providers (ASPs) are involved and Voacom Networks Limited is one of them, currently working on Ring 3 Link 8 and Ring 3 Link 7 in Nairobi's Eastlands. More links will be handled as the project rolls forward.
2) Various Fiber to the building (FTTB) projects for Safaricom under Ericsson (K) Ltd