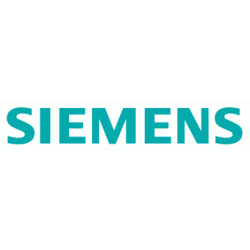 A. Siemens (K) Ltd
Siemens Kenya has been our main client in energy sector. In our partnership with Siemens, we have done large projects involving Underground electric power and Optic fibre control cable infrastructure services including all associated civil works.
Main Projects
Laying of 11kV and 33kV, 3C x 300mm2 power and optic fibre cables within Nairobi's central business district and Museum Hill area.
Construction of 8 km double circuit 220kV (6 X 8000m, 2500mm²) running along the south eastern border of Nairobi National Park to Embakasi KPLC substation. It includes laying of 48 core Optic Fibre Cable on both the circuits. It falls under Lot 3 of the KETRACTO project titled Mombasa-Nairobi 400kV Transmission Line (Tender No. KETRACO/1/6/09 Lot 3). It integrates a two-channel fibre optic cable linking KETRACO head office to the Submarine OFC cable at the coast. The consultant of the project is PB Power.
The purpose of the project is to transfer power from the coastal region to up-country and is expected to have a capacity of 1500MW of power. When completed, it will enable the location of thermal generators at the coast thereby cutting transportation costs incurred by in-land based diesel power producers like Aggreko. It will also help to improve power system stability and reliability.
The brief scope of the work includes but not limited to seeking permissions and authorizations from relevant authorities; trench excavation; design and construction of jointing bays, bonding Link boxes, FO cable underground termination pits; storage and transportation of cable drums; cable laying and trench backfilling with selected material which meets thermal resistivity requirements.
---
Telecommunications Infrastructure Projects

KENYA
B. Wananchi Group- OFC underground construction (2008 to date)
Voacom Networks Ltd is one of the main contractors for Wananchi Group of companies. Wananchi Group is a CCK licensed Data Communications Carrier and a Public Data Operator. It operates data and internet backbone. Voacom undertakes construction of both underground and overhead Optic fibre cable installation projects for Wananchi Group's Kenyan Network. Voacom has so far rolled out several kilometers of fibre within Nairobi's CBD and Mombasa. This includes the client's metro underground fibre networks, the fibre connectivity to various banks and other clients.
Selected Projects undertaken:
Seacom Backbone links-
Nairobi
Lusaka and Landhies roads;
Haile Selasie Avenue
Moi Avenue
Upper Hill, Mara roads, Hill Lane and Hospital roads;
Kaunda Street
Standard Street
Mombasa road from South C to Mitsuminet offices
Kenyatta Avenue through Milimani road
Mombasa
The DWDM Link from Seacom to Telephone house, Biashara house, Zuku offices at Taara and to KPLC substation at Makande. Phase I is completed and phase II is ongoing
OFC overhead installations-
Parklands, Westlands, Loresho, Lower and Upper Kabete,
Upper Hill,
Kileleshwa, Muthaiga, Gigiri,
Industrial Area
Connection to Airtel BTS -
Trenching and OFC installation into various Airtel BTS:
Rolling out OFC metro networks in CBD, upper hill, Mombasa road, Nairobi West and Mombasa town
Metro Networks
Nairobi's CBD and it's environs
---

C. Telkom Kenya- OFC underground construction and splicing
Some of the Main Relocation of Underground OFC Projects:
Kericho along Kericho Kisumu road to Kaitui
Kericho to Kaitui on Kericho Kisumu road
Webuye to Malaba along Malaba road
MTN relocation service at Malaba Border
Metro networks in Mombasa
Some of the Maintenance Projects
Parklands- Gigiri – Karura-and to Ruaraka exchanges
Nairobi's CBD and the surrounding
Clients' connectivity
OFC extension link to Equity data recovery centre at Aldean, Westlands
OFC extension link to I.O.M offices in Westlands
Connection between Mombasa Exchange to Moi international Airport
Connection between Mombasa – Changamwe exchanges
---

D. Jamii Telecom Ltd- OFC underground construction (2007 to 2009)
Jamii Telecommunications is another CCK licensed Data Communications Carrier and a Public Data Operator. It operates data and internet backbone. Voacom is one of the main contractors undertaking the construction of OFC underground installation projects within Nairobi's central business district (CBD) and its surrounding and in other towns like Mombasa, Nakuru and Kisumu.
Selected Projects undertaken:
OFC Backbone Installation
OFC rollout of Metro Networks within Nairobi's CBD
Connection of Safaricom and Zain BTS and Micro BTS within Nairobi's CBD, Upper Hill and Industrial area to Jamii's OFC network
Connecting Safaricom House to Jamii's main OFC backbone through Waiyaki Way, James Gichuru, Gitanga, Argwings Kodhek, Wood Avenue, Lenana Road, Ralph Bunche road, Valley road, Bishops Road and to NSSF.
Extension of Jamii's OFC backbone from Museum Hill to Gigiri through Forest road, Museum road,Muthaiga road, Kiambu Road, Limuru road and UN Avenue.
Extension of Jamii's OFC backbone to Upper Hill area
Safaricom BTS- Trenching and installation of OFC into the following Safaricom Base Stations:
South C- Muruti road
University of Nairobi- Harry Thuku road
China Centre- Ngong road
Muthangari Exchange- Muthangari
Safaricom House to NSSF
Silar Plaza- Ngumo Estate
Yaya Centre
OFC installation for Banks
City Bank- Upper Hill
Equity Bank- Bazaar house CBD
Equity Bank Bruce House CBD
Equity Bank Shankadaas House CBD
Equity Bank Bima House
I&M Bank- Ngong road
Barclays Bank- Barclays Plaza
National Bank Of Kenya
Other OFC connections
Parliament
Golden plaza- Westlands
Intercontinental Hotel
Nation Centre- CBD
NHIF- Community
Parkside Towers
---

E. Essar Telecom (K) Ltd (2009 to 2010)
Essar Telecom Kenya Limited (ETKL) is a unit of India based Essar Group. ETKL launched a mobile service network under the brand "yu" in November 2008 in Kenya. Voacom is one of their contractors and we have facilitated the building of their networks within a very short time frame using the latest equipment.
Projects undertaken:
OFC installation and Splicing
Optic fibre installation to link Telkom Kenya and KDN fibre backbone to Essar Telecom MSC in Mombasa
Splicing and commissioning of OFC at MSC Essar site in Mombasa
Microwave installation and commissioning of 255 sites across the country including:
Western Kenya region
Central Kenya region
Nairobi and Eastern region
Coastal region
---
F. Kenya Data Networks (KDN) (from 2006 to 2008)
Voacom worked for KDN in ADSL projects in various residential flats and internal optic fibre installation and maintenance in various buildings in which Nairobi area.
Projects undertaken:
Asynchronous Digital Subscriber Lines (ADSL )
ADSL was a project to roll out internet and voice services to residential areas by installation of ADSL networks through DSLAM using WiMax or fibre as the backbone link. The project covered Buru Buru, Embakasi, Kilimani, Kileleshwa, Lavington, Westlands, Upper Hill, Nairobi West, Town centre, South C, Nairobi West among others.
Installation and maintenance of clients on fibre optic networks
This involved installation and maintenance of internal plant optic fibre cable for clients in various buildings in Nairobi town.
---

F. AccessKenya Group (2008 to 2010)
AccessKenya Group is also a CCK licensed Data Communications Carrier and a Public Data Operator. It operates data and internet backbone. Voacom undertakes construction and erection of WiMax, installation of internal plant including generator plinths.
---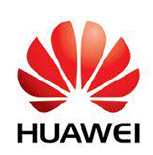 TANZANIA
A. Huawei/Adwest Communications (T) Ltd
Projects undertaken
Adwest Communications Tanzania Ltd contracted Voacom as a consultant to rollout OFC extension network for Tanzania Telecom Company Ltd (TTCL) through Huawei. As a Consultant for Adwest, Voacom did the following OFC rollout projects in Dar es Salaam:
From Africana to Kunduchi
Within Jangwani area
From Tegeta to Kunduchi junction to Bagamoyo along Bagamoyo road
Splicing of OFC at the sites above
---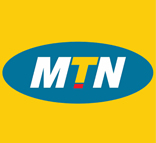 UGANDA
MTN
Projects undertaken:
OFC relocation at Malaba Border